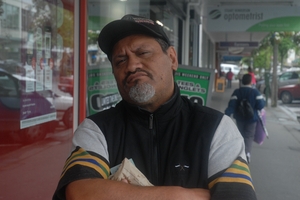 The Fire Service is urging people with outside rooms to install smoke alarms after a Masterton man died when the sleepout he was in caught fire.
Archie Aihe Huirama Ormsby, 44, died after the building on Cameron Cres was engulfed by fire last Wednesday night.
No smoke alarms were found inside.
Fire Service national manager of fire investigation Peter Wilding said at least one person died every year in fires in sheds, garages, caravans or other buildings being used as bedrooms.
Of the more than 300 fires in outside rooms they attended each year, about 97 per cent did not have smoke alarms installed.
"Since 2005, 12 people have died in these types of fires and we can find no evidence that any of them had a smoke alarm installed. In some cases the fires were quite small but quickly used up the oxygen and generated toxic gases, leading to death,'' Mr Wilding said.
"Having a smoke alarm in a sleep-out significantly improves someone's chances of getting out alive.''
- APNZ