They say life is a lottery - one Kiwis may feel they lost this week. But don't let the odd America's Cup defeat or missed Powerball jackpot get you down. Research shows your dreams are achievable.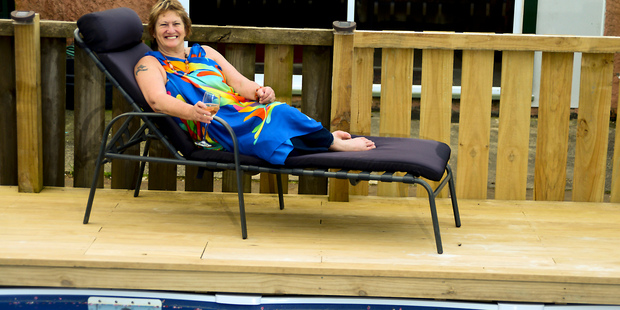 It was a week when one dream died and another came true. In San Francisco, Emirates Team New Zealand had one hand on the America's Cup, only to have it prised from their grip by their opponents. A dream that had been years in the making evaporated before their eyes - and ours.
Last night, by contrast, some lucky person or people struck gold. Instant multi-millionaires were created.
Both outcomes were desired with equal fervency, but one depended on hard work, massive investments of time and money, and the expertise of the world's best designers, tacticians and sailors. The other was the result of blind luck, the sheer coincidence of having the right numbers on a Lotto ticket. They beat the astronomical odds of one chance in 38 million of striking Powerball and one in 3.8 million of Lotto first division.
For many of us, Lotto is the subject of our fondest and wildest dreaming. In the 15 weeks up until last week's draw, we spent more than $180 million chasing that dream.
Chances are you didn't win Powerball last night. But you dreamed about it, right? You dared to close your eyes and fantasise about the loot, extravagant lifestyle and freedom that would come in that Cinderella-at-the-ball moment when your numbers were drawn and your life was transformed from mundane to magnificent.
That was why at 8pm about 300,000 New Zealanders sat glued to their TV sets hoping, praying, dreaming that the must-win $32 million jackpot would be theirs. Come 8.10pm, though, normality returned, hope faded, cups of tea were made, life went on.
"Let it go. It's gone." That's the advice of Sandi Ayerst, 60, a social worker from Tikipunga, Whangarei, who in February won $200,000 on the Winning Wheel. She reckons we need to dream modestly - and $200,000 is about right.
For some people, $200,000 could be considered loose change. Think Oracle chief executive Larry Ellison, last night's jackpot winners, or the person who won the $22 million in prizes, including a Lamborghini, on Big Wednesday this week.
(Presumably, that Lamborghini owner is hoping he'll be luckier than the owner of the Lamborghini Murcielago - licence place YBEOLD - that smashed into a Pauanui house last weekend.)
For Ayerst, it was life-changing. That ticket bought at a supermarket in Hikurangi won her comfort, the ability to help her children, and a much easier life.
"I got a pool, a deck, had my fence extended for a bit more privacy, got a spa, shouted my children some stuff, paid all my bills, paid nearly $100,000 off my mortgage. That was really great. Now I work to live, I don't live to work."
She replaced the fireplace in her home with a gas heater and heat transfer system creating instant warmth through the house.
"Blimmin' oath it was great," says Ayerst, recalling the buzz of being "spoilt rotten" by Lotto producers.
In her job as a social worker she comes across a lot of people who could do with winning Lotto, and when she came back to work after her win, some of the children she helps were so excited to see her. They ran up to her and squealed: "I saw you on TV and I saw you won $200."
"They were so excited for me," she says. "$200 - that's a lot of money to a little kid. Little do they realise it was $200,000," she laughs.
"Of course it changes your life. Not many people in my whanau have got a swimming pool, let alone a spa. As long as you don't lose sight of who you are and what you stand for. How I keep that intact is knowing I'm just an ordinary person."
Rather than a few people's extravagant dreams coming true in one single Powerball jackpot, Ayerst would prefer 64 people win $500,000, allowing each to fulfil their more achievable dreams. Or perhaps 160 people should win $200,000.
"To some people, $200,000 is their petty cash, but for me, mate, that was a lot of money. That was a lot of money."
We dream of winning - but we measure that win in different ways. Local council and mayoral candidates will compete for votes in next month's elections. Scientists and academics might count the number of peer-reviewed papers they have had published. America's Cup yachtsmen measured the win in points on a scoreboard: 9-8 to Oracle Team USA. For those who bought Powerball tickets, a win was counted in dollars - more than 32 million of them.
Auckland psychologist Barry Kirker says studies consistently find that 90 per cent of us dream - mostly about more heartfelt and profound things than winning $32m.
Oracle skipper Jimmy Spithill was aged just 9 when he told his dad Arthur he wanted to win the America's Cup - a big dream. No doubt New Zealand's Dean Barker had a matching dream as a youngster too.
That 90 per cent figure was backed up by an online (and entirely unscientific) survey by chocolate maker Cadbury this week. If chocolate-lovers reflect society, dreams come in all shapes and sizes.
"Being happy within myself," says one person. "For my daughter to meet her father," says another.
Someone wants a new car to replace their old one. Another wants a wheelchair wagon so an invalid son can go places he can't normally visit.
When all is said and done, it's health, happiness and family that really motivate our dreams.
"My dream," wrote one chocolate lover, "is for a cure for cancer, so others won't have to endure the loss of a loved one (my husband and my children's father) as we have."
Others would be happy to pay off the house, take a hot-air balloon ride, go on a world trip or make it onto the local council at next month's local body elections.
Sharing your dreams, hearing others' dreams, opens us up to the struggles and everyday grind many people want to escape - literally, in the case of a survey respondent who wants nothing more than to "move to the other side of the world".
The Cadbury poll found our top three dreams are for financial security (70 per cent of us want this); travel, holiday or adventure (61 per cent) and future happiness and/or success of our children (56 per cent).
Kirker, who did not create the survey but helped with the questions, says it's good to dream as an individual and as a society. We saw that manifested in the collective dream of so many Kiwis willing one boat to go faster than another in San Francisco these past weeks.
"When dreams are in society they provide hope for the world," he says. "Even though we're disappointed with the America's Cup now, that all provided a sense of hope for New Zealand. The community rallied around that dream."
But how does one let go of an unfulfilled dream - whether it's a lost sailing regatta or an unlucky Lotto ticket? The secret is to have more than one dream at a time.
"People who had all their hopes pinned on the America's Cup coming to New Zealand, they imagined what the Viaduct was going to be like, how it was going to affect their life and what it was like last time. They were very disappointed. What I would say to them is acknowledge why that dream was so important to you, but then put it in perspective by saying, 'There are other things in my life that I need to give attention to'."
So we should get over it, move on? In a word, yes. As one dream crumbles or is fulfilled, you need to "transition" to the next one.
"Retired successful athletes can't just live off a dream achieved, they need to move on to something else."
Kirker says the 10 per cent of people who don't dream hold back because they fear disappointment. They think it's worse to try and fail than not to try at all.
"It's very important for people to have dreams. Most healthy positive people dream."
Every Saturday night the people who make and break dreams are the Lotto presenters. Last night, the presenters were Jordan Vandermade and Aleysha Knowles. Their favourite part is the Winning Wheel.
Vandermade vividly recalls the first time he stood alongside a couple about to take the spin of their lives.
"He did the day shift, she did the night shift. They hardly ever saw each other. They had never stayed at a hotel before. They won $250,000, I think it was. To see that exact reaction right then, they were speechless, tears welling up." The emotion was contagious then, and continues to be so. Just talking about it gives Knowles goosebumps, and she's known to tear up on set.
Vandermade sat down after that first show and realised this was much more than a hosting gig.
"It's pretty sweet; not many jobs can say that."
Vandermade likes the fact people in New Zealand win something every week in Lotto, unlike overseas lotteries which can stretch to nine or 10 zeroes. In March 2012, for instance, the Mega Millions lottery reached US$656 million before it was split between three tickets.
Both presenters regularly buy tickets and believe in the mantra, "You've got to be in to win."
So what would Vandermade do with $32 million? "I would go on a holiday to somewhere tropical and work out my bucket list."
Knowles would arrange a dream wedding and marry her fiance, Brad Harvey. She would also open a dog refuge.
But that was last week. Now it's Sunday. The America's Cup is not New Zealand's cup. And most people reading this are not millions of dollars richer. Should we let go of our big wild dreams? Should we go join the 10 per cent who would rather not?
Heck no. Dreams give us hope. And yes, some dreams do come true.