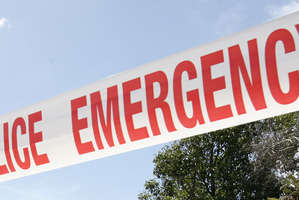 Christchurch police are commending a rape victim who is recovering from a serious sexual attack in her own home.
The woman in her 20s was raped on Tuesday morning while her 7-month-old baby was also in her Middlepark Road home.
It is alleged a Maori or Polynesian man in his 40s talked his way into her house by posing as a contractor looking at storm damage and attacked her.
Detective Senior Sergeant Darryl Sweeney said the victim has provided a very detailed description of the man.
"She's a very brave young lady. Of course she's very distressed. She's been of immense help to the police for this investigation going forward.
"She's well supported by her family, victim support, and of course us in the police."
The man was wearing an orange fluoro vest, light blue straight-cut jeans and white sneakers.
He has a large nose with some red markings, a slightly bushy moustache, and dark mop-like hair almost to his eyebrows and covering his ears.
He is missing one or two teeth on one side of his mouth.