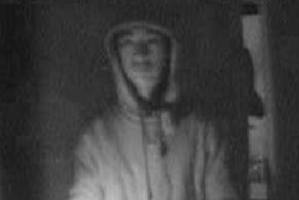 A brazen theft from a Whangarei home and shots fired at an Auckland mall are just two of the stories making headlines around the regions today.
A 'brazen' thief made off with several valuables while the home owner was making tea upstairs in his Whangarei home.
A shot was fired at Southmall Shopping centre in Manurewa this morning during a robbery.
Two fishermen who drowned on Lake Arapuni during a boating trip made 'fundamental mistakes' says coroner.
Five families on a Tauweru property have been cut off by a flooded stream.
Heavy rain throughout Hawke's Bay early had three woman wading through waters to save their horses.
Four heroic Wairarapa men didn't make it to work yesterday for a very good reason.
A once-in-a-lifetime encounter with a kakapo has two Dunedin residents wondering if they can top the experience.
Three children have been told they may not swim lengths at the Greerton Aquatic and Leisure Centre until after 7pm.
A man has admitted setting fire to a rubbish bin and putting it on his ex-partners porch at the Whanganui District Court.
The Rotorua coroner offers a word of advice - don't smoke in bed.
George Mann is desperately seeking a long lost love from Dannevirke.
One of Northland's quirkiest sporting trophies has changed hands for the first time in years.
And finally only about 20 loyal fans turned out for the final day of America's Cup racing at the Tauranga Yacht and Powerboat Club today.
Other stories making headlines around the regions today include:
Several elements in teen death.
Dodgy legal high shoppers banned.
Squatters may hold key to house fire.
Class takes an unusual Turnblad.