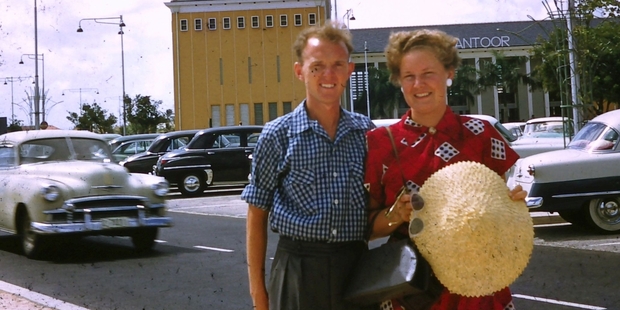 Aucklander George Mann is desperately seeking a girlfriend from 57 years ago.
"My old flame was Pat Christianson and we sailed together from the United Kingdom on the SS Rangitoto which left Tilbury on July 6, 1956. Pat came from Dannevirke and although we did visit each other for a time, we lost contact," Mr Mann said.
"I know 57 years have gone by but I'd love to find Pat again."
Mr Mann said although he's now 82, he isn't seeing his long-gone romance through rose-coloured glasses. Instead he said the flame still burns brightly for Pat.
"I'm not sure if I've got the correct spelling of her surname, but I'm definitely still switched on and work four days a week driving for the medical industry," he said. And with an eye to rekindling an old romance, Mr Mann added: "I'm in very good condition."
If you have any information on a Pat Christianson (or similar spelling) contact the Dannevirke News on 06 74-7081 or 021 751-217 or email editorial@dvkenews.co.nz