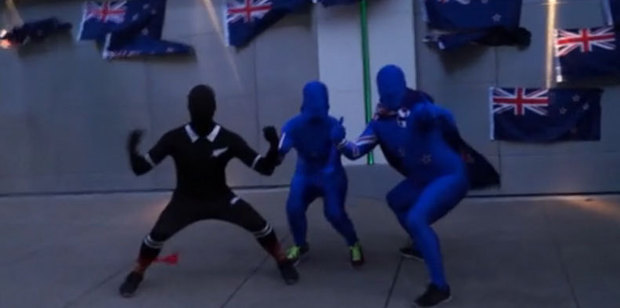 Oracle owner Larry Ellison's "party house'' was apparently given a Kiwi makeover this morning.
A home was decorated with New Zealand flags in a dawn "ninja'' attack, filmed and posted online by keen Team New Zealand fans in San Francisco.
Titled "Kiwi ninjas spread the love'', the video shows three men jogging up to the property on a quiet suburban street - listed as the tech mogul's "party house''.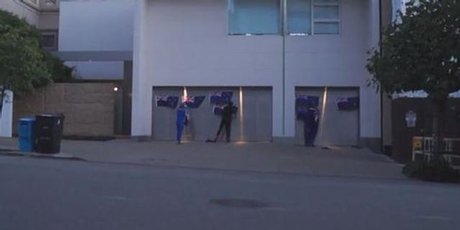 Wearing full body suits - one all black, the other two New Zealand flag suits - they cover the garage doors with flags.
To a soundtrack from Kiwi drum and bass band Shapeshifter, a caption lists them as a lawyer, a builder and a "random from Hawke's Bay''.
Kiwi Andrew Somervell, who is based in San Francisco, said he filmed and edited the video, and said the idea came up when "a few notable Kiwis'' were having a beer a few days ago.
He said he sometimes jogged past the house, and it had been pointed out to him as belonging to Ellison: "I just figured it needed some decoration,'' he said.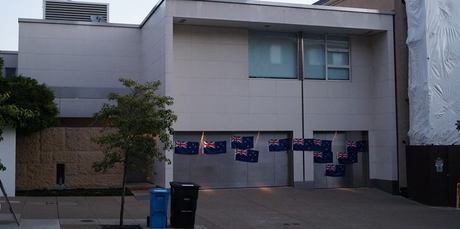 The "ninjas'' were Kiwis he'd met watching the cup who had brought the suits with them from New Zealand.
"I said 'how would you like to be ninjas and go for a jog','' he said.
The stunt was pulled off at 6am today, although the flags didn't last long before being pulled down - by Ellison's son, according to a caption on the video.
The good-natured prank was inspired by the great atmosphere among New Zealanders at the America's Cup, Mr Somervell said.
"It was good fun, not causing any damage or destruction.
"Everyone is trying to change their flights and stay longer, there's a lot going on. It's pretty fun being up here at the moment.''
- APNZ