Newspaper celebrates 150th anniversary with heartland journey in search of stories.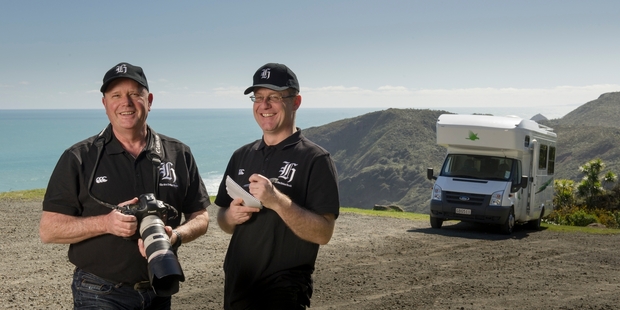 An epic journey to the heart of New Zealand is underway in search of Kiwis' greatest stories to celebrate the New Zealand Herald's 150th anniversary.
The anniversary in November will see the stories showcased, along with other special events to celebrate the newspaper's birthday.
Reporter David Fisher and photographer Mark Mitchell set out from Cape Reinga tomorrow morning. They are due in Bluff about October 8.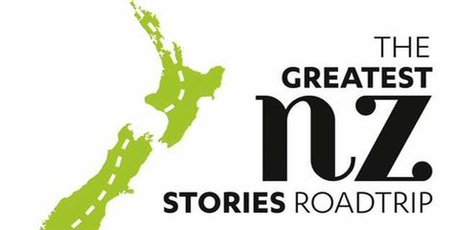 The route the pair have mapped out will take them much further than the 2000km the journey could cover. Instead, they have sketched out a journey that takes them to East Cape, through the depths of the King Country, as far west as can be managed, and into some of the South Island's most rugged high country.
They plan to spend much of their time on the road, staying in a Kea campervan.
Editor Shayne Currie urged readers to contact the paper with stories they wanted to see told. He said the team on the road were looking forward to recording readers' stories.
The stories they were looking for were those which had left a mark of the lives of the storytellers.
"They are the stories of a lifetime - those which made you laugh and made you cry. Everybody has one and we want to hear them all."
He invited readers to send their own stories in for publication as part of the anniversary celebrations, either in the newspaper or as part of a special interactive online feature.
"A newspaper is the sum of its readers in many ways. We'd like to have those who have shared so many stories with us to share their greatest personal stories with us."
The Herald was founded by William Chisholm Wilson, with the first issue published on November 13, 1863.
Alfred Horton merged his interests with the Wilson family's in 1876 to create the Wilson and Horton publishing dynasty, which lasted until 1996.
Since then, family ownership has shifted to public and corporate ownership with the paper now published by APN News & Media.
Both Fisher and Mitchell have won awards for their journalism. Fisher is currently New Zealand's reporter of the year, the second tim he has won the award. Mitchell was the 2011 Photographer of the Year.
The road trip begins with an interview in the Far North that captures an untold story of Kiwi courage and resilience which serves as an inspiration.
David Fisher: Stories to draw Kiwis closer
I've heard some amazing stories in 24 years as a journalist - stories of joy and tragedy.
I'll never forget the amazing young Kiwi medic who had never delivered a baby but caught dozens in the aftermath of the Boxing Day tsunami. And the Kiwi yachties who rode out that giant wave will also stay with me.
The truck driver who described cradling the Raurimu massacre survivor as he died was haunting.
Former NZ First minister Deborah Morris' enthusiasm was inspiring as the youngest youth minister. She had a light in her eyes, flared bright and was then gone from politics.
I remember sitting on the veranda of David Lange's Mangere Bridge home as a light rain fell, his new baby daughter inside, as he talked about the wonder of becoming a father. I had no idea how much words failed even Lange in describing the extraordinary wonder of being a parent. I would understand, years later, and also struggle for words.
Everyone has their own Everest, their own greatest story. It won't necessarily be front of mind. For me, it took days to find my own amid the clamour of others' stories.
But the wonderful thing about story-telling is how it draws people closer. By sharing our joys and tragedies, accomplishments and defeats, we better understand each other's lives.
For me, that is what newspapers have always been. What a fantastic way to celebrate 150 years of the Herald.
We have three weeks on the road to stop and bail people up. It's not a one-way process - newspapers never are.
Reach out and make contact. Put the kettle on. We'll even bring the scones.
How to tell your story
Readers can contact the roadtrip duo through the New Zealand Herald by filling out this form, emailing nzhgreatest@nzherald.co.nz or through social media, including Twitter, using the hashtag #nzhgreatest or go to our reporter directly @dfisherjourno.