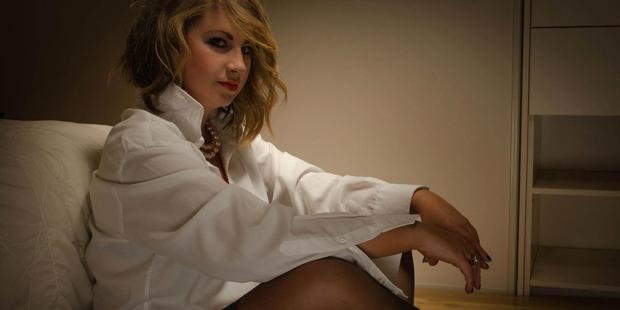 Alexandra Davids is poised to become the glamour girl of Christchurch's local body elections.
Not only are her billboards disappearing but her Facebook page has several glamour shots of the 28-year-old, which her mother warned her she should take down if she wants to be a politician.
But Ms Davids has no qualms about people viewing the photos.
"I mean that is who I am and I'm not ashamed," she told The Star.
The glamour photos were taken to help her friend develop his photography portfolio.
Ms Davids, is standing on the City 1st ticket for the Hagley-Ferrymead ward both for city councillor and community board.
City 1st includes Deputy Ngaire Button and outspoken City Councillor Aaron Keown.
Ms Davids works in sales and accounts at Aceomatic Transmission in Phillipstown.
She also plays the role of a glamour model in Murder Mystery Theatre along with Cr Keown. She says performing has given her confidence, but she has no plans to model. "I am too short and eat too much pasta for that," she said.
Ms Davids has previously volunteered with Project K, a youth mentoring programme and the Christchurch City Mission and said it has helped her feel "in tune" with the needs of people.
"Getting a pool for the east is really important. People kept saying we need to rebuild pools in the east but over here [Hagley-Ferrymead] we have never had an opportunity to have one," she said.
Ms Davids said the state of the city's infrastructure was also a concern.
"We need our infrastructure to be improved. If we can get people living in good surroundings it will get their confidence up. We need to focus on people - not stadiums."