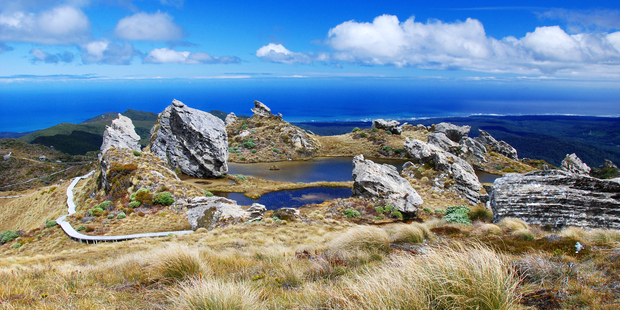 Lloyd Anderson knows his patch - and he also knows that Aucklanders are "just plain daft".
The Harcourts agency owner at Gore is a Southern Man through and through, running the show for 18 years.
He doesn't mind Aucklanders, but when he looks at those galloping northern prices and constant traffic jams he thinks: "They've got to have rocks in their heads."
Anderson ends up on the other end of the phone after QV data for the June quarter reveals a property on his patch sold for just $10,000 - the lowest price in the land, and a shade below the $5.8m in Herne Bay's Marine Parade that produced the country's most expensive sale.
You won't get a place in Gore for ten grand, though you may have half a million left over when you sell your do-up in a humble Auckland suburb and buy the best house in town.
The $10,000 sale came out of Mataura, 15 minutes down the road from Gore, and the $15,000 rating valuation on the property suggests it wasn't exactly a "very liveable just as it is" type of place.
Down Southland way they have a very different idea of value to their big city cousins - number 2 on the list of cheapest sales was 70km west at Wreys Bush, a snip at $15,000 with a rating valuation of $20,000.
Anderson, forever the salesman, talks of the opportunities the region offers Aucklanders sick of sitting in a car for an hour to get to work and tired of eking out a deposit.
Mataura has work to hold its 1500-strong population - freezing works, fibreboard factory, nearby Fonterra plant and expanding dairy industry - and expect to pay around $100,000 for a nice house on a full section. At that price level, we're talking about the upper part of the market. Of the 24 houses for sale in Mataura last month, 18 were below $100,000, some of them listed at $50,000 and $60,000.
Like Gore (median value: $180,000), this is no hick town, says Anderson. Sport is a big deal and Mataura River's reputation as the brown trout capital of the world is well-earned; plenty of people catch fish a two-minute stroll from their letterbox.
The local primary school is great (Gore has the secondary school), a supermarket serves the locals, and a golf course, citizen's club and pub help to chew up spare time. Then there's the Hokonui Hills for hunters.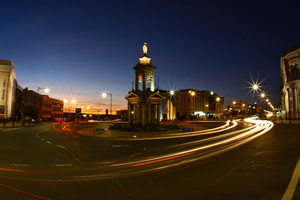 A bit isolated, and chilly in winter? Well, Gore (no traffic lights, except for the set at the rubbish tip) is handy, says Anderson, and Queenstown and Dunedin are a couple of hours away. The local big smoke of Invercargill is barely an hour to the south. As for the cold, simply stick on another layer. "You know, you guys should try it," he says, in a practised sales line. "You wouldn't regret it."
Most Aucklanders would shout back a certain Tui slogan. But prospective first-home buyers with an affection for the south could be excused for pondering the possibility. Forget about mortgages - the deposit they've saved that never seems to be enough in Auckland would buy a house outright in Mataura or Gore.
They'd need to be certain of their affections before they take the step, though. They will be buying a lifestyle with puny capital gain, and there's no turning back.