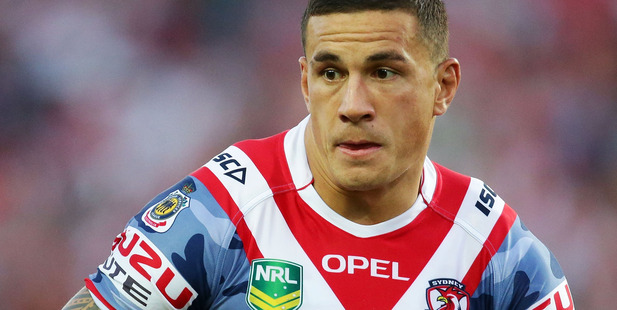 The country's most influential and prolific tweeters have been revealed in a survey by Twitter New Zealand.
The Herald can reveal that Sonny Bill Williams has the biggest following - an impressive 280,985. With regular tweets, the sports star knows how to attract and keep followers, and even launched a Twitter giveaway on Tuesday after the Roosters lost 22-32 to Cronulla.
"After last night's disappointment I feel like doing something nice for someone. Signed jersey and playing boots anyone?? #Sbwgiveaway."
The official account for the All Blacks just beat Dan Carter for second place with almost 250,000 followers.
In the entertainment arena, singer Brooke Fraser took the top spot with 170,000 followers, actor and comedian Rhys Darby coming second with 125,000. Radio DJ of the year Liam McEwan snuck in at third with 113,000. Other top entertainment tweeters were Gin Wigmore, Jaime Ridge, Lucy Lawless, Dai Henwood, Lorde and John Campbell.
New Zealand's top model export, Rachel Hunter, had a modest 8,000 followers.
Online teen sensation Jamie Curry had a huge following of 155,000, making her the biggest fashion/lifestyle tweeter.
But the Kiwi personalities don't compare to the likes of Justin Bieber (43 million followers), Katy Perry (41 million) and Lady Gaga (39 million).
Erika Pearson, senior lecturer in media, film and communications at Otago University, said she wasn't surprised that sport stars were at the top of the list. "We hold them up as heroes."
Dr Pearson said comedians such as Darby and Henwood were always popular because they used Twitter as another performance medium.
The site had helped to make national personalities more approachable, breaking down the barriers between the famous and non-famous, she said.
Twitter has 200 million active users worldwide who tweet more than 500 million times a day.
For information on downloading the Twitter app, visit: https://twitter.com/download