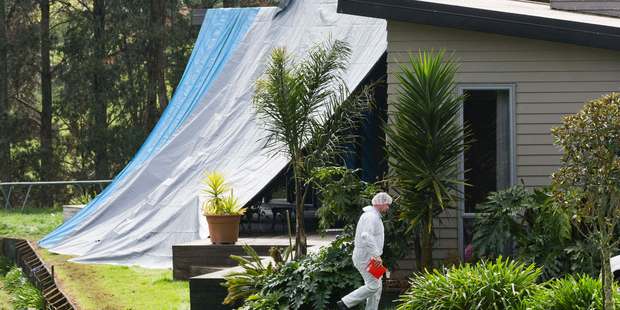 To pay tribute to Trevor Waite and Glenys Stanton, email newsdesk@nzherald.co.nz.
Police are treating the violent deaths of a man and woman at a south Auckland property as a homicide and are seeking a third person.
The bodies of a 50-year-old male and an unidentified woman were found at a Papakura address yesterday.
At a press conference today, police confirmed that they were treating the deaths at the semi-rural Ponga Road property as a homicide.
Police were unable to formally release the names of the couple who were found dead amid signs of violence yesterday morning but it was believed the man was 51-year-old Trevor Waite who lived at the property, as reported earlier, and 47-year-old Glenys Stanton of Mt Eden.
"Families of both are understandably shocked and upset by the tragic events. The two deceased were known to each other but police are working with family and associates of the two victims to try to establish the nature and duration of their relationship," said Detective Inspector Dave Lynch of Counties Manukau police.
Mr Waite had two teenage daughters and a teenage son from a previous relationship and Ms Stanton had two daughters.
There was no indication either Mr Waite or Ms Stanton was involved in any illegal activity or that the scene was associated with any.
Police would not speculate on a motive but there were indications it was not a random event and that the offender or offenders were known to one or both of the victims.
There was no indication that burglary was a motive.
Police said yesterday they believed a firearm may have been used and today said a weapon had not been located.
Police wanted to talk to anyone who had recently found, sold or loaned a firearm to anyone in suspicious circumstances.
Police were working to establish timeframes of interest but were seeking public assistance in sightings of people or vehicles in the area of Ponga Rd and Coalmine Rd in Drury from Friday afternoon to Sunday morning, and anyone who had any information about either Mr Waite or Ms Stanton.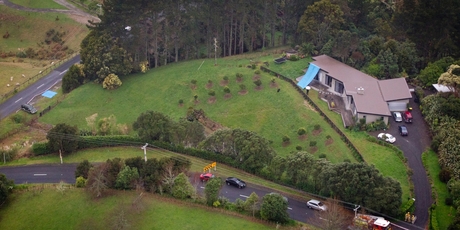 Officers worked through the night at the scene on Ponga Rd. The house is still surrounded by tape.
A vehicle parked at the perimeter of the property has also been taped off as a separate crime scene.
Police officers are scouring the area for clues, poking through bush and scrub in a bid to find much-needed evidence.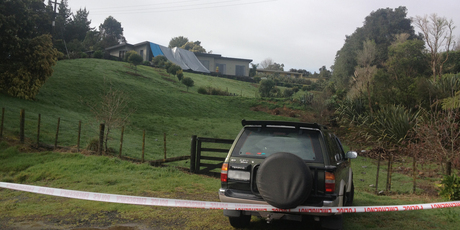 It is understood they may be searching for a firearm.
The man and woman were discovered yesterday by the man's daughter, who stayed at the property overnight but did not notice anything unusual when she arrived home.
When her father did not get up on Sunday she went on check on him and made the grisly discovery.
See photos of the Papakura home where the pair were found dead.
Mr Lynch said the pair died violently but it was yet to be established whether a third person was involved.
Police said yesterday the owner of the house was overseas and the dead man was a tenant at the address.
The current occupant is listed as Trevor Waite.
Large tarpaulins have been erected at the house covering much of the deck, assumed lot outside the bedroom were the bodies were found.
Police are also searching neighbouring properties and have placed orange crime scene markers at various places in the area.
- additional reporting by APNZ