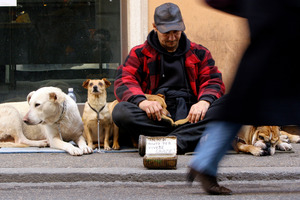 Today Auckland Council voted on a bylaw which could see beggars, illegal windscreen washers and buskers banned from the streets.
Beggars who are deemed intimidating or causing a nuisance will be banished from Auckland's streets under a bylaw, passed today by Auckland Council.
The bylaw was passed without amendment.
It will be policed by Council officers who will be able to refer individuals to other State agencies for help, Radio New Zealand reported.
- APNZ