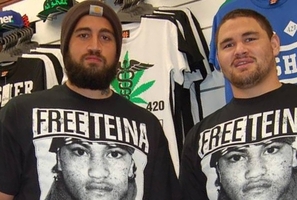 In the light of calls for a pardon for Teina Pora, a short history of that ancient royal power is in order.
The prerogative of mercy has its origins in the right of a sovereign to pardon anyone convicted of a crime. It flows from the divine right of kings, and conveys the notion of God's mercy acting through the monarch. The prerogative is exercised by the sovereign power in most countries. In New Zealand it is delegated to the Governor-General and exercised on ministerial advice.
The prerogative is subject to no formal restrictions. It has been used to promote community harmony (as when Jimmy Carter pardoned draft dodgers from the Vietnam war), to empty overcrowded prisons (as when King Fahd of Saudi Arabia pardoned 7000 criminals in 1990), and to celebrate important events (as when Charles II issued a general pardon on the occasion of his coronation). Sovereign powers have also pardoned friends (as when Bill Clinton pardoned 140 convicted felons on his last day in office, including his brother Roger and several of his financial backers).
The common driver for this wide range of pardons is political expediency.
In New Zealand, applications for the royal prerogative are made to the Governor-General, who passes them to the Minister of Justice, who passes them to officials. Of the 63 applications received between 1996 and 2002, no pardons were granted, 38 applications were declined, seven were referred to appeal and 18 were still under consideration in 2003.
Over recent years, regardless of the strengths or weaknesses of the case, no justice official has recommended a pardon, and no Minister of Justice has exercised their constitutional right to override the advice of officials. In any event, pardons have little to do with the law. New Zealand is no exception to the general rule that the royal prerogative serves an important extra-judicial function: it is a circuit breaker used to dampen down communal unrest.
The process usually begins with a groundswell of public concern that an innocent person may have been wrongly convicted. Attempts to minimise, dismiss or ignore the concern inflame public disquiet. But public concern is not enough to prompt a pardon if the essential ingredient - political expediency - is missing.
In 1864, Walter Tricker was convicted of murder. After years of community agitation a parliamentary commission found he had a water-tight alibi, but concluded that a water-tight alibi was not conclusive proof of innocence.
Louis Chemis's 1889 murder conviction provoked years of public agitation. But a circuit breaker came in 1897 when Chemis and 22 other prisoners were released in an amnesty for Queen Victoria's diamond jubilee.
In 1893, after serving his sentence for sheep stealing, John Meikle took his accuser to court for perjury, and won. More than 20 years of petitions, inquiries and parliamentary debates followed. The case for acquitting Meikle by Act of Parliament was weak, but as a politically expedient response to two decades of public unrest, it made sense.
Two more statutory pardons followed the 1908 Meikle Acquittal Act. The 1981 Tauranga-Moana Maori Trust Board Act granted posthumous pardons as part of land settlements. The 1988 Te Runanga O Ngati Awa Act had the same effect.
There were also five royal pardons in the 20th century. In 1941, the secretary of a patriotic committee was pardoned for selling beer at a carnival. In 1957, a county council chairman was pardoned for voting unlawfully. In 1970, Atenai Saifiti was pardoned for assaulting a prison officer - a move apparently prompted by the need to quell ongoing prison unrest.
Arthur Allan Thomas's 1979 pardon followed two trials, four appeals, three petitions, and one Privy Council hearing. "We had the alternative of either some further judicial inquiry, which could only go over old ground, or a pardon," Prime Minister Robert Muldoon wrote. So Cabinet recommended to the Governor- General that Thomas be pardoned.
In 1992, Mokomoko was pardoned for his 1866 murder conviction. Maori commentators said it was a long-overdue exoneration. Justice officials said there were no legal grounds for the pardon but it was granted because Mokomoko's accomplices had been pardoned by the Te Runanga O Ngati Awa Act 1988.
Currently, public concerns over possible wrongful convictions run high. We are long overdue for that communal circuit breaker, a royal pardon. Better still, how about a group amnesty for Queen Elizabeth's diamond jubilee? Who shall we start with: Peter Ellis? Scott Watson? Teina Pora? It's a little late, but not too late. In fact I can't think of a better time than now.