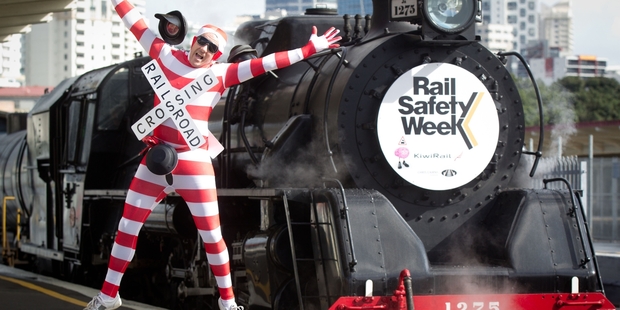 Actor Jamie Robinson (pictured) is one of two spandex-clad human railroad crossings employed to give rail safety messages to Aucklanders.
The red and white human crossings were used to start KiwiRail and the Chris Cairns Foundation's Rail Safety Week in Auckland yesterday.
To mark the occasion, Mount Albert Primary School students and guests rode the "safety train", hauled by a steam locomotive from the Mainline Steam Heritage Trust.
The campaign is aimed at improving pedestrian behaviour at railway lines.