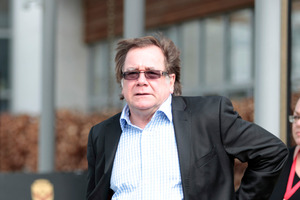 Minister of Foreign Affairs and Trade Murray McCully will tack-on a trip to Sri Lanka over a recall of Anchor-brand milk after reports it contained traces of agricultural dicyandiamide.
The latest finding adds to the infant formula contamination that last week forced Fonterra to defend its brand name.
Two batches of Anchor-branded milk powder have been recalled in the past week under orders from the Sri Lankan Government after reports it may have contained traces of DCD.
Prime Minister John Key said the Government were still trying to get to the bottom of what was happening in Sri Lanka.
"The DCD levels that were measured in New Zealand were at those very low levels, obviously there hasn't been DCD applied for a long period of time now and we're confident our tests were right - the Minister of Foreign Affairs Murray McCully is speaking to the Sri Lankans and may visit potentially quite soon."
Mr McCully would already be in China and was likely to tack on the visit to Sri Lanka to the end of his trip.
Mr Key said he wouldn't go to China to defend New Zealand's dairy exports after the infant formula scare, until he had confidence in explaining what went wrong at Fonterra.
"To have real authority I need to be able to explain what occurred and give assurance that the situation has been dealt with and that the system is robust.
"You have to be absolutely sure that your systems are working as they were designed - that there's no flaws in the system, but equally we need to reassure New Zealand consumers and international consumers.
"In the end reputation of food safety is everything when it comes to what we sell."
- APNZ