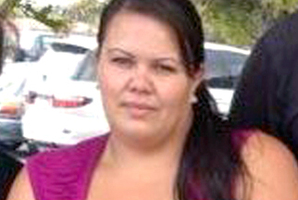 An advertising campaign by supermarket Countdown has been accused of copying a popular money-saving site created by a mum of five.
The supermarket giant's "Feed Four for $15" was launched on August 1, four months after south Auckland mum Jasmine McPhee spoke to the company about sponsoring her "How to feed a family of six for under $20".
McPhee, the daughter of Bishop Brian and Hannah Tamaki, rose to fame with a Facebook page and quickly gained more than 56,000 followers. She has appeared on numerous news shows and has just signed a recipe book deal with Penguin Books.
The day of the Countdown launch, McPhee's followers drew comparisons between the campaigns and noted the similar design and timing. Judy Wilson wrote: "Countdown is disgusting, don't care two hoots about anybody, only are driven by greed and the theft of an idea someone else came up with to try and make their bank account even bigger."
Hannah Tamaki tweeted: "Really Countdown after chatting with creator of How 2 feed a family of 6 4 $20 u just happen u come up with this".
Countdown denied it copied the idea and said the concept wasn't new.
"We've been working on this since December last year but obviously haven't been able to talk about it as our campaigns are commercially sensitive," said Bridget Lamont.
"Jasmine approached us for sponsorship earlier in the year and also a few weeks ago and, while our campaign is not linked in any way to Jasmine's initiative, we have offered some support through the supply of Homebrand products."