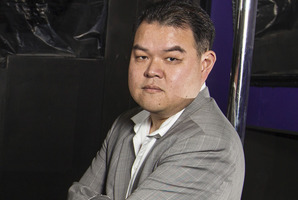 Sex entrepreneur and new rich-lister John Chow has been charged with threatening to injure another man.
Ka Yu Chow, known as John, allegedly threatened Malcolm Walters on February 21.
The case was first called at the Wellington District Court last Friday, but Chow was not required to appear because the matter was on the registrar's list.
The matter was dealt with by his lawyer who told APNZ today her client would not be commenting.
Chow was remanded at large without plea until next week.
Police will not comment on the case while it is before the court.
The Chow brothers dominate the sex trade in Wellington - owning 70 per cent of businesses in the industry in the capital.
The Naenae College-educated brothers, who emigrated from Hong Kong in 1984, are also expanding their business in Auckland, and after battling strong opposition, have gained resource consent for a 15-storey brothel on Victoria Street
Construction is being held up by a stoush with AIG Insurance over an unpaid insurance bill, which is set down for resolution in October in the High Court at Auckland.
Once the brothers' businesses are up and running - in about four years - the Chows will employ 400 prostitutes across five venues, earning them millions of dollars and providing the cashflow for their expanding commercial property interests.
Having achieved an estimated worth of $50 million each, the Chow brothers were included on the NBR Rich List for the first time this year.
- APNZ