Scientists still fathoming where the flurry of Cook Strait-centred jolts is coming from.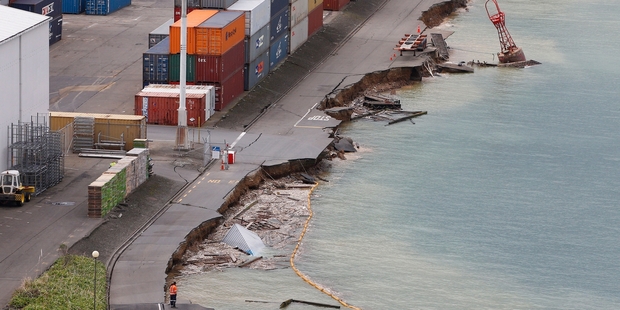 Scientists are debating whether the source of more than 2200 quakes in the Wellington region over the past fortnight is an underwater extension of a South Island fault.
The ongoing flurry of shakes centred around the Cook Strait is revealing more about the quake-making systems at play, as GNS Science has lowered the probability of a magnitude-6-plus occurring this week to 3 per cent, down from 6 per cent last week.
The probability of a magnitude 5.0 to 5.9 quake this week has also been lowered from 47 per cent to 28 per cent, while in the next year there was a 90 per cent chance of a magnitude 5.0 to 5.9 quake and a 21 per cent chance of a magnitude 6.0 or greater quake.
The sequence that brought the 6.5-magnitude quake that shook Wellington two weeks ago has triggered nearly 80 quakes large enough to be felt. They included two that preceded the July 21 jolt and a 5.4-magnitude quake early last Monday, felt as far away as Auckland.
Six "moderate" level quakes came over the weekend, including a magnitude-4 shake recorded 5km southeast of Seddon.
Scientists expect to see thousands more shakes as a result of this sequence, possibly lasting months.
Previously, they normally recorded about two significant earthquakes a year in the region.
It was believed the quakes were on a previously unknown offshore extension of the London Hills Fault, running from near Ward and entering Cook Strait between Lake Grassmere and Cape Campbell.
Scientists suspect this fault is a "strike-slip fault", where each side slides past the other without uplift and down-thrust.
But it is also possible the source may be an independent underwater fault structure.
"It's an interesting game, to try to link into onshore active fault lines that are known," GNS seismologist Dr Caroline Holden said.
"I don't think we can do that at the moment, and there is quite a bit of debate if it's even an offshore extension of the onshore faults.
"But we can see the structure and we can also see the secondary structure involved.
"We don't have a name for it - at the moment it's just the Cook Strait fault line."
Cook Strait and its coastlines had many known active faults, among them the Awatere Fault which produced a large earthquake in 1848, and the Wellington Fault running through Wellington and the Hutt Valley.
But there didn't appear to be any link with these so far. Dr Holden said out of the hundreds of quakes, none had registered on the Wellington Fault.