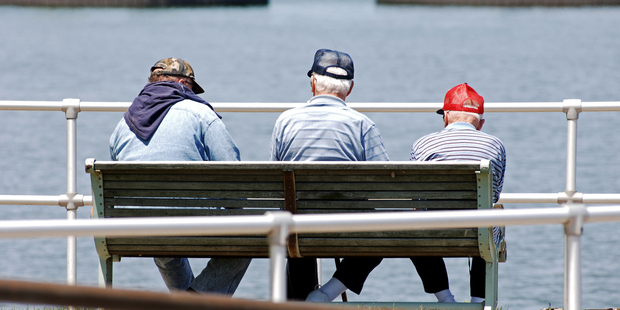 In the late 1970s, when I left school, about 5000 Kiwis were unemployed. From 1984, we adopted a market model to organise our economic lives. This involved the privatisation of government assets, the adoption of free trade and the freeing up of markets. The acquisition of money and material possessions became the holy grail of what was considered the good life.
By the early 1990s unemployment had rocketed to almost 200,000. This followed a period of huge economic transformation. Government entities such as railways and phone services had been sold to private owners. They immediately indulged in massive redundancies.
Meanwhile, free trade had wiped out many industries, such as clothing and textiles, creating widespread job losses.
In 1991, the National Government decided that the best approach to reducing unemployment was to make the labour market more "flexible". It cut benefits to encourage people to seek employment.
It introduced the Employment Contracts Act to reduce union power so employers could more easily negotiate wages and conditions directly with individual workers.
No longer could people live a life of luxury on benefits. They would have to seek work and employers would have greater flexibility to employ them at whatever wage the market dictated.
In the late 1990s, the Shipley National Government introduced the concept of "dob in a beneficiary". People were encouraged to phone the authorities if they felt that others were abusing the benefit system. There is little doubt benefit abuse does occur but there has never been any hard statistical evidence about the extent of this problem. Policy in this area has always been based largely on hearsay.
When politicians talk about making the labour market more flexible, it means ensuring that the demand and supply of labour determines the wage rate.
In its purest form this means forcing people to provide their labour regardless of the wages offered. This involves reducing benefits, cutting minimum wages and reducing union power. Cutting benefits and reducing the minimum wage can be achieved by the corrosive effects of inflation. On the demand side it means ensuring employers have the greatest possible flexibility in hiring and firing.
Most Kiwis of my generation were brought up on the ideal of an egalitarian society. This involved a fair go for all. Those who work hard, take risks, start businesses and strive for success should be entitled to the rewards of their endeavours. But those who struggle due to the lottery of birth or misfortunes in life should be given a safety net. Those who work hard but lack the skills or education to achieve a higher income should be entitled to a decent lifestyle.
This ideal has slipped away over the past few decades. We now live in a society where many economic winners feel entitled to enjoy all the benefits of their success regardless of their fellow citizens. There is little regard to equality of opportunity.
What has evolved is a system of economic apartheid that would have shocked many of previous generations. The post-war generation seemed to place a higher value on social cohesion likely due to the shared hardships of two world wars and the Great Depression. It is a sad irony that we continue to celebrate the 40-hour working week on Labour Day. Today, winners live in certain suburbs, send their children to certain schools, and even shop in different supermarkets. They seldom encounter the "have nots". Our society is becoming polarised.
The Employment Amendment Bill before Parliament is designed to increase the flexibility of our labour market. It aims to reduce the bargaining power of unions. It is not a ground-breaking piece of legislation. It is more a subtle chipping away at the power of workers to negotiate as a group with their employers. The capitalist model of the labour market assumes that workers and employers have equal power in negotiating pay and conditions. Employers compete for workers and workers compete for jobs.
This is the ideal, but the reality is that the power balance is very skewed. Many Kiwis have been conditioned over the past few decades to feel very grateful to have a job.


Peter Lyons teaches economics at St Peter's College in Epsom and has written several textbooks on the subject.
Debate on this article is now closed.