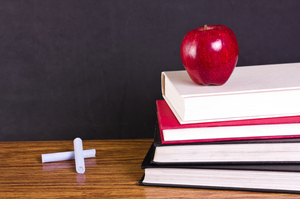 The Government is believed to be negotiating with a final four organisations over their proposals to set up charter schools, including a military prep school for teens which Act leader John Bank's son attended.
APNZ understands the Education Ministry is still in negotiation with the four organisations who want to set up charter schools in 2014 - a military prep school for 16 and 17-year-olds called Advance Training Centres Ltd, C-Me Mentoring Foundation Trust, Rise Up Trust and Villa Education Trust.
Advance Training Centres' North Shore school was attended by Mr Bank's son Alex.
The school caters runs classes for 16- and 17-year-olds and its website says it prepares young people for work in the armed services or police.
Last week the Office of the Ombudsman said the Education Ministry should release the names of the 36 groups who had expressed interest in setting up a charter school.
Those names were released on its website today - with a disclaimer that the groups had not necessarily gone on to apply to set up a school.
Maori and Pasifika organisations make up over half of the list with 15 organisations.
The 12 Maori organisations include an iwi group, a marae and Ngati Kahungunu incorporated.
Seven Christian organisations showed interest, along with five private schools and two state schools, Clayton Park School in Manukau, and Gisborne Girls High School.
Seven of the organisations on the list applied to set up charter schools and three of those were turned down.
Villa Education Trust, which runs Mt Hobson Middle School, made an application to set up three charter schools in West Auckland, South Auckland and Wanganui.