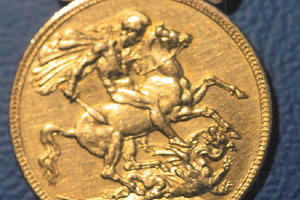 Burglars have made off with a stash of gold and jewellery in a daring West Coast heist.
Greymouth police have appealed for help from the public to catch those responsible.
Burglars smashed their way into a Marsden Road, Greymouth house some time since the beginning of the month. The burglary was only discovered on Wednesday.
All of the jewels and gold, including some distinctive items of jewellery, were stolen from an office in the house.
Greymouth police intelligence supervisor Rodney Beckett said police did not have any "tangible" suspects and believed the break-in was "random".
He refused to put a monetary value on the stolen cache, but said the jewellery had sentimental value to its owners.
The theft included:
* Glass bottle containing coarse gold.
* Gold kiwi coin with necklace.
* Gold kiwi coin with clasp for necklace.
* Gold sovereign coin dated 1912.
* Heavy gold pocket watch with chain and engraved with a man's name and date on the back.
* Gold wrist watch.
* Large gold flake about size of a $1 coin with necklace attachment ring welded on one edge with ragged edges around flake.
Police want to hear from anyone who has been offered any of the stolen jewellery or has information about those involved in the burglary.