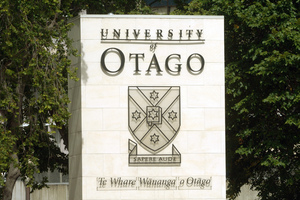 The University of Otago has comprehensively topped other New Zealand universities in the latest league tables measuring student performance.
The Tertiary Education Commission (TEC) released its 2012 performance information tables yesterday, with Otago University coming top in all four categories - course completions (89 per cent), completion of qualifications (88 per cent), progression to higher level study (92 per cent), and retention of students (90 per cent).
Otago Polytechnic also performed well compared with other institutions in the polytechnic sector, coming second behind Christchurch Polytechnic Institute of Technology for course completions (83 per cent), and second behind Open Polytechnic for qualification completions (78 per cent), but sharing the same percentage as the top-ranked institution in both categories.
Otago University academic and international deputy vice-chancellor Prof Vernon Squire said the results were a tribute to both staff and students.
"This outstanding result affirms the excellence of our teaching, which is a defining feature of our university."
The university had performed well in previous years, but had never topped all four categories, in part because this year was the first time it was included in the progression measure.
Otago appeared in the measure for the first time because its foundation studies students were now recorded in its main student databases.
"These intensive, innovative, small-scale programmes have been hugely successful in increasing the number of Maori and Pacific students proceeding to health sciences first year," he said.
Otago Polytechnic chief executive Phil Ker was delighted with the results.
"[The result for] course completions and also for qualifications completion is a credit to our staff.
"We have been striving to maintain our position as one of New Zealand's top performing polytechnics, and the results ... vindicate the work that has been going on within Otago Polytechnic," he said.
The results highlighted the quality of Dunedin's tertiary sector.
"This is not just good news for Otago Polytechnic, it is very good news for the city, having two top performing institutions leading the tertiary sector."
Tertiary Education Minister Steven Joyce said the data showed New Zealand tertiary institutions were performing well, with qualification completion rates improving across all sectors.
"The changes we have made to the tertiary education sector to reward performance, instead of just getting 'bums on seats', are continuing to work.
"More students are staying in study, achieving credits and qualifications, and progressing further," Mr Joyce said.