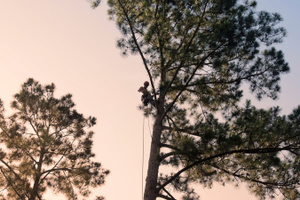 A warning has been issued for Hamilton residents to be wary of men purporting to be arborists working for the city council.
It comes after a 93-year-old man was duped into paying a group of so-called arborists $450 to remove branches from one of his trees.
The men could not produce any identification to prove they worked for the council and did not turn up in a council vehicle.
Hamilton City Council Parks and Open Spaces Manager Sally Sheedy says they are horrified by the incident.
She says council workers would never turn up unannounced and usually staff meet with the resident prior to carrying out the work.