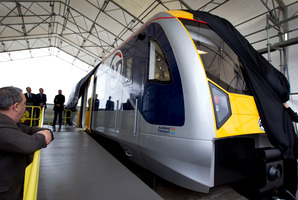 The first of Auckland's new electric trains is on its way to New Zealand from the Spanish factor where it was built.
The train is set to arrive in early September where it will be taken to the new $100 million train maintenance depot in Wiri for certification.
It will be the first of 57 three-car trains that will carry passengers on the city's rail network.
Auckland Transport's chief executive David Warburton said the trains, which carry 375 passengers each, would revolutionise public transport in Auckland.
- APNZ