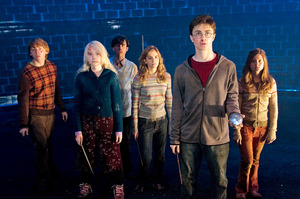 A New Zealand woman is being accused of stalking and sending death threats to a US expert on Harry Potter.
The expert, Melissa Anelli, author of the New York Times best-selling Harry, A History, yesterday filed a complaint against the Kiwi - whom the Herald has chosen not to name - in the Brooklyn Federal Court.
The New York Daily News reported that Anelli alleged the New Zealander had sent her a barrage of abuse over five years after being banned from her Harry Potter fan site, the-leaky-cauldron.org, in 2008 for abusive comments.
The ban was imposed after she threatened actress Emma Watson, who appeared in the Harry Potter movies, according to the complaint filed in court.
"[The accused's] obsession went as far as getting a tattoo with Anelli's likeness and threatening members of her family, according to the complaint," the Daily News reported.
The Kiwi also allegedly threatened Anelli's parents, writing: "As long as you refuse to deal with me, I'll remain that little demon on your shoulder. I can't be denied forever, you will give yourself to me in bed one day. Else I will return to your home and flay you alive."