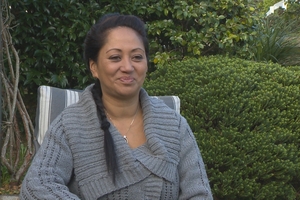 More than half the people who responded to a Herald-DigiPoll survey think airlines should accept employees with visible tattoos.
In April, Claire Nathan, an aspiring air hostess, was refused a job with Air New Zealand because she has a ta moko - a traditional Maori tattoo - on her arm.
Ms Nathan said she was told that a tattoo that could not be covered up was unacceptable and that her job interview with the airline would have to be stopped.
The airline has defended its decision on the grounds that tattoos are considered "frightening" to some cultures.
Prime Minister John Key, who is the Tourism Minister, said at the time that he did not believe the tattoos would scare off tourists.
Air New Zealand has reviewed its policy on visible tattoos but in June decided to confirm its stand.
Respondents to the Herald-DigiPoll survey were asked about their view of the policy.
Almost 40 per cent of male respondents and 37 per cent of female respondents said the airline was justified in saying no on the grounds that the tattoo could upset tourists.
Air New Zealand has made no comment on the results of the Herald-DigiPoll survey.
Mei Winitana, a Te Whare Wananga o Awanuiarangi doctoral student, said Air New Zealand'sdecision to turn down Ms Nathan's job application showed a double standard.
She described the airline's adoption of the koru as its logo as "an example of the cultural commodification of indigenous art".
Ms Winitana said a distinction should be made between normal tattoos and ta moko, and that "senior management needs to apply a cultural lens to their tattoo policy".
She claims data shows that 30 per cent of Maori women have, or are thinking of getting, a ta moko.
According to the Human Rights Commission, "a person of Maoridescent may not be denied employment, entry to premises, or declined service because they wear mokovisibly".