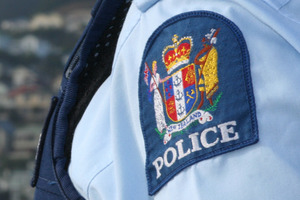 Police say a white powder sent with a "sinister note" will need to be analysed before any arrests are made over an incident which shut down central Greymouth this morning.
A cordon was placed around a large part of the town centre after a man handed in an envelope, which had been sent to him, at the front counter of the police station.
Police said the envelope contained a "sinister note" and an unidentified powder.
Acting Inspector John Robinson of police southern communications said the man had decided to bring the letter in to show police.
The immediate area around the station was cordoned off while the Fire Service decontaminated the scene.
Police advised the cordon had been lifted shortly after 11am. However, the front counter area of the station remained closed this morning while it was being decontaminated.
Mr Robinson said the unknown powder had been contained but it would have to be tested before it could be identified. Only then would police consider making any arrests.
Inquiries were ongoing.
- www.nzherald.co.nz