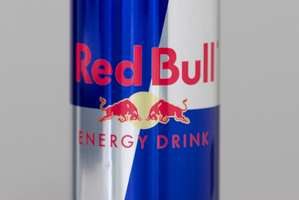 A man who broke into a house and its garage was caught because his DNA was found on a can of energy drink.
Shane Tamati Winiata, 29, appeared in the Whanganui District Court on Tuesday charged with burglary, having earlier admitted the charge.
Police prosecutor Sergeant Steve Butler told the court that between April 25 and 28 this year Winiata entered a property on Somerset Rd. He found three cans of Red Bull energy drink in a cupboard which he drank, leaving two in the toilet bowl and the third on the bathroom vanity.
He searched for other items in the house but found nothing and then went into the garage. He attempted to start a car, causing damage to the ignition, and took a number of tools.
Mr Butler said forensic staff found DNA evidence on one of the Red Bull cans and analysis showed a match with evidence provided by Winiata in 2002.
Many items taken were not recovered and their value, and damage caused, was $5500. Winiata admitted taking the items but not to damaging the car.
His defence counsel, Stephen Ross, said his client had not committed any dishonesty offences since 2008 but did have convictions for driving matters and minor drug offences.
Mr Ross also told the court that prior to 2007 Winiata had appeared before the Youth Court for a number of burglaries and that his client had ``no problem'' carrying out a sentence of community work for the crime.
Judge David Cameron ordered a pre-sentence report and Winiata was remanded on bail until sentencing on August 14.
For more articles from this region, go to Wanganui Chronicle