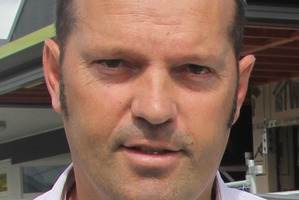 Christchurch City councillor Aaron Keown will not face action over helping to reveal the identities of the two men accused of bashing cricketer Jesse Ryder in Merivale.
Cr Keown was investigated by Solicitor General Michael Heron QC after he posted a link on his Facebook page to a YouTube clip which the two accused leaving court.
The two men have name suppression.
The YouTube clip was posted by Christchurch man Jordan Mason who filmed the accused on his cellphone leaving court.
Mason was convicted was sentenced to two months' community detention and 140 hours' community work for taking and disseminating the coverage on Wednesday.
Lawyer for the Ryder accused, Jonathan Eaton QC, who complained to the Solicitor general about media coverage of the Ryder attack, also included Cr Keown's Facebook post in his complaint.
Mr Eaton told The Star yesterday that while the Solicitor General "understood and acknowledged the situation" he did not think it had crossed the required threshold.
Cr Keown told The Star: "To be honest, looking back, I probably wouldn't have done it know how all this carried out. I will be more careful next time. It really does still bringing up the question of what is in the public domain?"