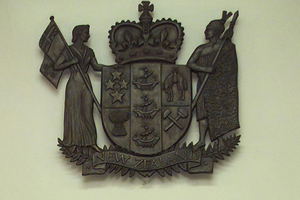 A disqualified driver, already on bail on other driving charges, stole a funeral director's truck with five empty caskets on the back, Dunedin District Court was told yesterday.
Zane Taitoa Currie, 18, then of Balclutha, removed the truck from the yard of J G Henderson and Son Ltd on June 16.
A company employee was working in a shed and the truck was backed up to the building with five caskets loosely stacked on the back.
Currie, who had been drinking with two others at a house in north Balclutha, started the vehicle and drove off, the court was told.
A funeral company employee opened the driver's door in an effort to stop him but had to let go, prosecutor Sergeant Paul Knox said.
Currie was located later.
He admitted unlawfully taking the truck and driving it while disqualified.
He also admitted unrelated charges of drink-driving, disqualified driving and failing to stop when signalled by police.
He was convicted and remanded on bail by Judge Jane Farish for sentencing on August 8.