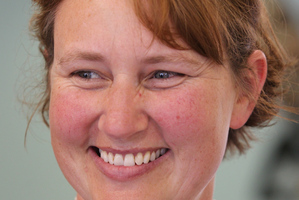 Liquor licensing in Wanganui will move into a different format after the local body elections with the community having a much greater say in what does and doesn't happen.
And to prepare the way for the changes, the Wanganui District Council will be asked to sign off on the creation of a district licensing committee (DLC), replacing the current district licensing authority.
The changes are happening under terms of the new Sale and Supply of Alcohol Act 2012 and means the new DLC will operate as a semi-judicial board of inquiry, making decisions that can be appealed.
The new act promotes a stricter regime aimed at reducing the harm of alcohol in the community and gives each community a much greater say in licensing matters and more control over consumption.
Until now the licensing authority only dealt with unopposed applications and special license applications that may have been opposed.
But under the new structure, the DLC will deal with both opposed and unopposed applications for new and renewed licenses.
It will mean the district council will have to provide support in the form of administration and governance.
On current numbers the committee will handle about 350 applications each year although a full panel of the DLC will not be needed for every application. Straightforward and unopposed applications can be handled by the DLC chairperson alone.
Melanie Heron, council's customers services group manager, told the committee that Wanganui could have two or more DLCs but said management was recommending one committee at this stage.
"We can add more if needed but we feel it's wise to start with one and make it a good one," Ms Heron said.
As well as the chairperson, the committee would have a deputy (who must be an elected member of council) as well as up to six list members. The list members would be involved when the DLC had to deal with an application that was opposed.
Ms Heron said a commissioner would need to be appointed initially because the transition from authority to committee clashes with the local body elections and the committee goes "live" in December.
Other recommendations council will be asked to consider is that councillors appoint an interim commissioner and after the elections names the deputy chair as well as the six list members.
The chairman of the committee can expect to be paid about $800 each sitting day while committee members would receive about $500.
For more articles from this region, go to Wanganui Chronicle