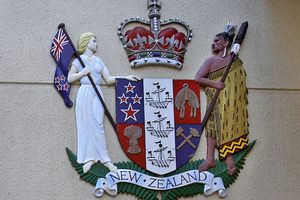 The victims of a sexual offender yesterday urged the court to show leniency to the young man accused of their rape and sexual assault.
The 19-year-old accused, who has name suppression, was charged with rape of a female under 12, four charges of unlawful sexual connection with a female under 12, and two counts of other sex offences against male victims.
The victims were all siblings of the defendant.
Defence counsel Debbie Goodlet told Whanganui District Court that the defendant had committed sexual offences against the victims for a period of years, stretching back to when he was 11 years of age. However, as he was only appearing on those charges for which he was of legally liable age, the other incidents would be read out to the court by way of background.
The court heard the defendant had performed numerous sexual acts on one of his brothers from the age of seven, and on another brother between the ages of 10 and 12.
The defendant had also offended against his sister when she was aged between seven and 12, although he was held liable only for offending when she was between the ages of 10 and 12.
The court heard the offending against the female victim was as regular as twice per week, even when the victim asked him to stop.
During the reading of the summary of facts, the victims, who were all seated in the front row of the public gallery, were visibly upset.
But in their victim impact statements the three victims were unanimous in requesting leniency for their brother, asking for a sentence of less than imprisonment. Their mother expressed similar views and Judge David Cameron said he was satisfied their requests were genuine and not the result of any pressure.
Judge Cameron told the man the offending was premeditated and involved a great breach of trust.
He said the starting point for sentence was 12 years imprisonment but due to the man's immediate and complete cooperation with authorities, and his young age during the course of the offending, reduced this to two years intensive supervision, six months community detention and 400 hours of community work.
The man was also ordered to not contact or associate with the victims without the express written consent of probation officers, not to associate with or contact anyone under the age of 16 except in the company of an informed adult, complete a sex offenders' programme and not to move from his address without notifying probation.
For more articles from this region, go to Wanganui Chronicle