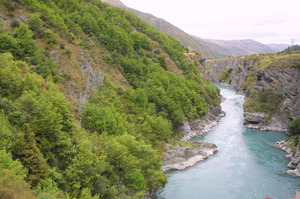 There are still some roads closures in the South Island after yesterday's wild weather.
State Highway 6 between the Crown Range and Cromwell is out of action after a rock fall in the Kawarau Gorge near Queenstown.
A rock fall between the Homer Tunnel and Murrell Creek Bridge has closed that road, as well as the Te Anau to Milford road.