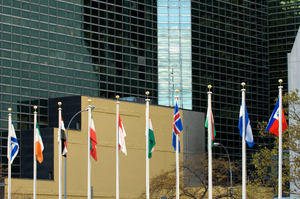 370 young delegates from around the world are in Wellington for a youth version of the United Nations.
They have come from countries including China, Malaysia, Australia and Samoa for a six day meeting of the Model UN.
Among the guest speakers will be the head of Ministry of Foreign Affairs and Trade John Allen and former Prime Minister Sir Geoffrey Palmer.
They will be discussing topics such as climate change and the situation in Syria.
The meeting starts at the Michael Fowler Centre today.