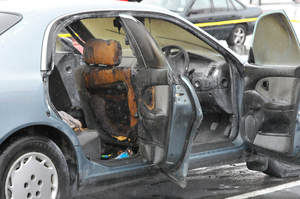 Police say charges will not be laid in relation to a car fire in Gisborne that badly burned two children.
Manaia and Rious Namana-Rowe, aged three and 22 months, were critically injured in April while their mother left them alone in a car while she was in a store.
The fire was started accidentally by one of the children with a barbecue-style lighter.
Police say that after receiving legal advice, a decision has been made not to charge anyone in relation to the incident.
Men who saved the two young children from the fire were hailed as heroes.
The little girl, Manaia, has burns to 40 per cent of her body. The boy was 20 per cent burned.
Both children were unconscious and had stopped breathing when rescuers pulled them from the car.
The children were initially treated at Gisborne Hospital, then Waikato and Middlemore hospitals, and are now back in Waikato recovering and in a stable condition.