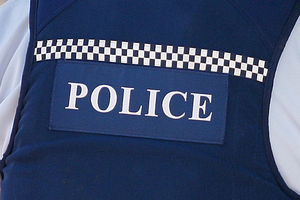 Residents of an Auckland apartment building who were evacuated when evidence of a clandestine methamphetamine lab was found, have returned to their homes after the area was deemed free of any "immediate risk to the public".
Reports of screaming and yelling at the Hobson Street Nautilus Apartments on Hobson Street just before 12pm prompted officers to investigate the central Auckland premises.
While investigating, police found some items, including chemicals, believed to be used in the manufacture of methamphetamine.
"The occupants of most apartments in the block have now returned to their homes," police said.
"The Clan Lab team is continuing to clear the items located on the first floor, but there is no immediate risk to the public."
Further enquiries into these items are continuing. Several officers would also stay on at the apartment block, police said.
- APNZ