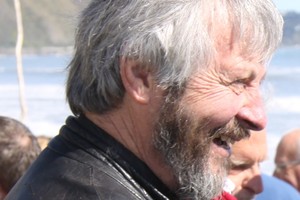 A prominent Kapiti couple died in a suicide pact after the husband was diagnosed with terminal cancer, a coroner has found.
The bodies of Adrian and Marei Webster, aged 71 and 76 respectively, were found by family members at their Paekakariki home on March 2 last year.
Mr Webster, a local community board member, had been diagnosed with terminal stomach cancer the year before.
Coroner Garry Evans has found the couple died in a suicide pact.
In his finding, released today, he said there had been considerable media publicity, speculation, rumour and suspicion about how they had died.
"It is desirable that the true facts surrounding their deaths be made known," he said.
However, Coroner Evans suppressed details about exactly how the couple died, saying it was not in the public interest.
He noted there were a number of notes alluding to suicide found around the Websters' home, and police had found no suspicious circumstances relating to their deaths.
Coroner Evans said the Websters were a devoted couple.
"It was known that Mr Webster had recently been diagnosed with cancer of the stomach and that his health had been deteriorating.
"Family members had been concerned about comments recently made by Mrs Webster in relation to the deteriorating health of her husband and that she would not be able to live without him.
"The evidence shows that Mr and Mrs Webster were a devoted couple."
Mr Webster's doctor, Mary Wesley-Smith, said he had never shown any signs of mental illness during the time she knew him.
He did not seem to be unduly anxious or depressed about his condition and seemed to fully accept the inevitability of his premature death.
"He did not display anger or angst, nor did he ever intimate that he had any intention of self-harm."
Dr Wesley-Smith said he was a very intelligent, dedicated and precise man who was "meticulous in his planning and did not leave things to chance".
She said there was a tangible feeling of love and caring between the couple.
Locals and fellow community board members at the time said the pair were a wonderful couple who would be sorely missed. The board had only found out about Mr Webster's illness in the weeks before his death.
Where to get help
• Lifeline: 0800 543 354 (available 24/7)
• Suicide Crisis Helpline: 0508 828 865 (0508 TAUTOKO) (available 24/7)
• Youth services: (06) 3555 906
• Youthline: 0800 376 633
• Kidsline: 0800 543 754 (4pm to 6pm weekdays)
• Whatsup: 0800 942 8787 (noon to midnight)
• The Word
• Depression helpline: 0800 111 757 (available 24/7)
• Rainbow Youth: (09) 376 4155
If it is an emergency and you feel like you or someone else is at risk, call 111.
- APNZ