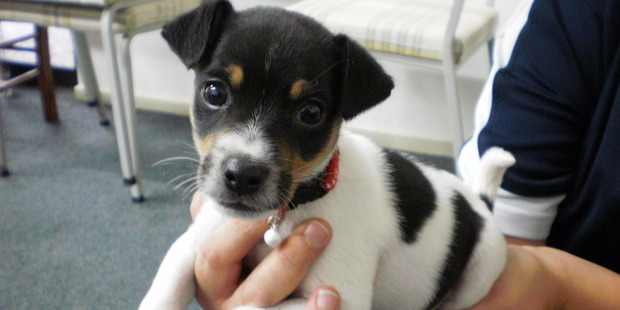 Stories making headlines around the regions include an SPCA mix-up which meant a family missed out on a puppy, and Facebook distractions in the workplace.
A Tamatea family have a bed, chew toys and collar, but no puppy, after a mix-up with staff at Napier SPCA.
Facebook is apparently causing some distraction in the workplace.
The family and friends of Lisa Boston, the woman killed in a crash in the Lower Kaimais on Friday, say she was the "rock" in their lives.
A 5-year-old girl has been flown to Middlemore Hospital with burns after the dress she was wearing went up in flames.
A Rotorua coroner says you should never try and get back on a raft if you've made it to land.
Got something to say? The perfect place from which preach it is at the Demolition Supermarket in Whangarei.
Kevin Page has bad memories of going undie shopping in Rotorua.
There may soon be 16 more pokies in Wairarapa.
A huge crowd turned up to the official opening of Tauranga's new Waterfront Playground.
The weekend's wild weather forced the permanent closure of the coastal Clifton Motorcamp.
Wild weather hammered much of the country this weekend, including Hawke's Bay, the Wairarapa, Wanganui and Dunedin.
And finally the Dunedin Midwinter Carnival giant lantern procession lit up a cold Octagon on Saturday night.
Other stories making headlines around the regions include:
Practise helping in disaster area.
Millionth plant by Coast Care.
No shocks as Rotorua school boy band wins.
Former Eastern pastor in jail on drug counts.
Expo gives a glimpse of our digital future.
Child fire safety education pays off.
Kids visit tuatara borne from legend.