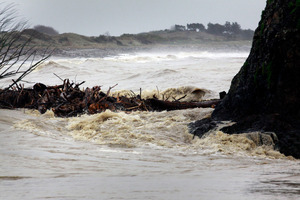 King tides are expected in parts of Christchurch tonight.
It follows a week of horrific storms that hit the Canterbury region in the past week.
A Christchurch Civil Defence spokeswoman says they're yet to receive any serious warning signs.
"Keeping warm, (it's) just a question of people being weather-wise I suppose."