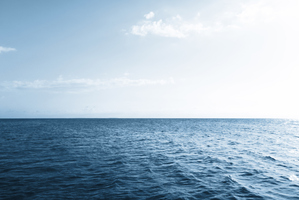 A huge ocean swell forecast to hit the Gisborne coast on Friday could force the arrested bulk carrier New Giant to leave its anchorage in Poverty Bay and put out to sea for safety reasons.
Marine forecasters are predicting a swell between 6 and 7.5 metres to develop offshore on Friday.
The New Giant remains under arrest after receivers for the ship's South Korean owners obtained a court order to detain the vessel on behalf of creditors.
Eastland Port marine manager Charlie Jamieson said yesterday their forecaster was predicting a swell in the Bay of more than 3.5 metres.
"It could be a swell to rival the one that happened during the Jody F Millennium drama," Mr Jamieson said.
The Jody F Millennium was a log ship that was driven aground off the Gisborne city beach in heavy weather a decade ago as it attempted to negotiate the harbour channel to put to sea.
"If it gets too heavy, the harbourmaster might direct the New Giant to leave the anchorage and put out to sea," he said.
The New Giant is in the control of the New Zealand High Court.
The High Court official in Auckland said yesterday the ship could be moved in such a situation.
"While it is under arrest, it cannot be moved without my approval. But if it needs to be moved in an emergency situation, then obviously that needs to happen," the official said.
Meanwhile, organisers of a consignment of donated foodstuffs that will go out to the New Giant's crew today say they are getting a strong response from the community.
"A load of fresh fruit and vegetables was dropped off this morning," said Maggie Asplet from the Gisborne Farmers market.
"Cheese, kiwifruit, oranges, lemons, mandarins, onions... a lot of stir fry-type vegetables. A pretty good response. We are very pleased," she said.
"I think it is really important to try to help the men on that ship.
"I mean, how long are they going to be stuck out there, so far away from home?"