Recreational fishers and commercial operators at odds over population strength as cuts mooted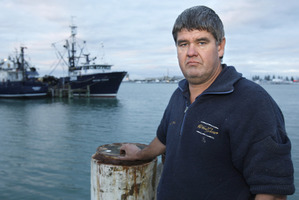 New Zealand's highest-profile fishery remains well below its sustainability target and a fight is looming over who should bear the brunt of restrictions - recreational fishers or the $50 million commercial sector.
Stocks in the Snapper 1 fishery covering the Hauraki Gulf, East Northland and Bay of Plenty are only about halfway towards the target level for long-term viability despite 16 years of efforts to rebuild a fishery hammered in the pre-quota management era.
Recreational lobbyists have pledged to fight any moves to reduce bag limits or increase minimum size limits unless rebuilding options due to go out for consultation soon place similar curbs on commercial fishers.
They are braced for restrictions after being told the recreational sector needs to live within a catch limit set in 1997.
Talk of a 10 per cent cut to the commercial catch limit has eased, and the industry is offering help to improve knowledge of the fishery.
A full assessment of the fishery, the first in 12 years, estimates the recreational sector is exceeding its allowance by nearly 40 per cent.
But recreational groups say the limit always underestimated the recreational take and the population has grown by about 28 per cent since it was set. They say the biggest issue is loss of juvenile fish through "indiscriminate" trawling methods.
At stake is the future management of our most prized and popular inshore fishery, where commercial fishers targeting a high-value domestic and export fish run up against the country's biggest recreational fleet in generally sheltered waters.
Snapper 1 provides 70 per cent of the total commercial snapper catch and earns about $26 million in exports.
But about 30 per cent of New Zealanders go fishing and weekend fishers are highly sensitive to restrictions on their "right" to go out and catch a feed for the family. Environmentalists and export markets are equally sensitive to any suggestion that fisheries are being unsustainably plundered.
Collapses in some orange roughy and hoki stocks in recent years attracted damaging publicity in key markets and criticism of the quota management system.
The Fisheries Act requires the Minister for Primary Industries to take steps to lift diminished stocks to a level which will ensure long-term availability for future generations and ecosystem health. For snapper, the target is 40 per cent of the virgin - or pre-fishing - biomass.
Scientists estimate stocks in the Hauraki Gulf and East Northland are at about 24 per cent, well short of the target but an improvement on the mid-1990s estimate of around 15 per cent.
They say the fishery is improving - but stocks need to be much higher to cater for population growth and increased fishing demand.
There is real concern about the Bay of Plenty stock, estimated at only 6 per cent - below the 10 per cent "hard limit" which signals that the stock has collapsed and can trigger closure.
But because the Bay of Plenty and Hauraki Gulf stocks mix, and data is limited, scientists are not pressing the panic button.
East Northland and combined Hauraki Gulf/Bay of Plenty stocks are officially overfished and "as likely as not" to be below the soft limit which can trigger rebuilding measures, the report of a fisheries assessment working group says.
The report will form the basis for management of the fishery from October 1. Options available to the minister include reducing bag limits and increasing minimum size for the recreational sector and reducing the commercial catch and stronger monitoring of commercial activities.
The commercial catch was lowered to 4500 tonnes in 1997 and bag and "legal size" limits were toughened for weekend fishers so the fishery could rebuild.
Scientists had assumed stocks would by now be significantly closer to the 40 per cent mark.
Stocks have bounced back in most areas, but not at the rate expected and have recently plateaued. While early projections pointing to a coming decline have now been reversed, scientists say the findings are robust after an 18-month process but acknowledge the need for more information.
Ministry inshore manager Andrew Doube says the assessment shows that the quota management system is working.
"Recent numbers of young fish recruited into the [legal size] population have been above average. Five-year projections indicate all three stocks will increase slowly at current catch levels if good recruitment continues."
But the new assessment threw a shockwave through the industry when commercial catch cuts were mooted in March. The move has since been ruled out.
The science estimates are well below levels that commercial fishers say they are experiencing. The industry until recently was lobbying for an increased catch limit.
Bay of Plenty Commercial Fishermen's Association president Brian Kiddie says fishers were "spooked" when ministry officials suggested a 10 per cent cut in catches.
"We didn't believe anyone would suggest a reduction in snapper catch on the basis that it's in poor condition - we were gobsmacked.
"The scientists say [Bay of Plenty] is in trouble but the science is extremely flawed. Our daily catch returns show the opposite - that it's improving.
"Either we are lying across the whole fishery or there's some truth in what we say. If we want to keep an industry we need to improve [practices] but [any changes] need to have credibility."
While the data behind the assessment has many gaps, ministry chief science officer Pamela Mace says: "We think we've done the best we can with the data we've got."
Leigh Commercial Fishermen's president Michael Goldsworthy says both commercial and recreational fishers in the Hauraki Gulf have no trouble catching their limit.
"[The assessment] is not a basis for management decisions. Saying it's at 20 per cent of some mythical virgin stock - if we have to double it to 40 per cent we'll have snapper washing up on the beaches."
Recreational lobbyists are less convinced about the health of the fishery - boom seasons in 2011 and last year were followed by a quieter summer this year, with catches down in some areas and smaller fish caught.
Marine scientist John Holdsworth, an adviser to the Sport Fishing Council, says the fishery is improving but progress is not as it should be.
But he says it could still be possible to increase the total allowable catch, to reflect the actual recreational take and population growth, without slowing the recovery.
Trish Rea, spokeswoman for the Sport Fishing Council and its advocacy offshoot LegaSea, says it would be outrageous if the public had to take cuts while trawling continued in areas where juvenile snapper congregate.