Expats shopping at Sylvia Park think they saw man who vanished three years ago.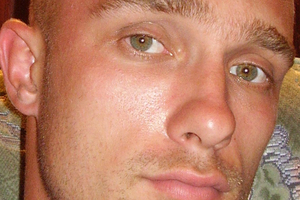 New Zealand police have been investigating possible sightings of a British man who vanished three years ago and who has apparently been spotted twice in an Auckland mall.
Matthew Green's family have been searching for him since he left their Sittingbourne home in 2010.
His parents, Jim and Pauline Green, have refused to believe he could be dead and are clinging to hope that two separate sightings in Auckland could be him.
Both were made by British expats who think they saw the 29-year-old at Sylvia Park three weeks apart.
Hannah Bellew told the Kent Online she did a "double take" when she walked past a man she thought was Mr Green and went back to look for him.
"I stopped and said to my husband 'I'm sure that's the boy that's missing from my home town, should I say hello?'."
She grew doubtful and kept going before changing her mind again. "I then thought, I'm going to go back and shout out 'Matt' and see if he reacts, but it was too late and I couldn't find him."
She then studied photos of him on the internet and told UK agency Missing People about the sighting.
Three weeks later Darren Driver, 32, thought he saw Mr Green - in a mobile phone shop in the same shopping centre.
"He asked for a pay-as-you-go-sim card. The only reason I noticed him was because of the English accent. It's unusual to hear it out here, so I turned and looked at him," he told the Kent Online.
A friend from Sittingbourne had emailed Mr Driver a missing persons poster of Mr Green when they heard about Mrs Bellew's sighting. "I wouldn't usually get involved with something like this but I have a 10-month-old son and if he ever went missing I would be doing all I could to try and find out about his whereabouts."
There has only been one other possible sighting of Mr Green, who suffered from mental health problems, and that was in London.
Pauline Green wrote on Facebook of her hopes the Auckland sightings were genuine.
"Anything this day and age is possible. I am not saying he would do this or has done it but all is a possibility and at the end of the day I just want it to be him."
She said he took his passport with him but UK police say it was never used. "Putting all into perspective if you wanted to get out of the UK you can go to the likes of Dover as a foot passenger on the ferry, the passport is not really checked."
Auckland police have not been able to confirm the man seen at Sylvia Park was Mr Green. Police spokesman Grant Ogilvie said inquiries in Auckland had included checking CCTV footage.


Matthew Green
• Missing since April 9, 2010.
• He left his family home at Sittingbourne, Kent, telling his parents he was going to visit a friend in London.
• He is 182cm tall, with tattoos on his upper arms and legs.
• Took his passport with him but it hasn't been used and his bank account hasn't been touched.
• One possible sighting in London soon after he vanished.