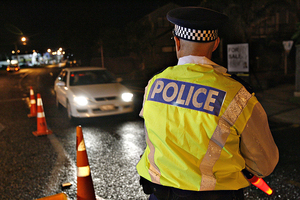 A repeat drink-driver who blew more than twice the legal limit after being stopped on his way home has pleaded guilty today.
Campbell Geoffrey Armstrong, 39, who has three drink-driving convictions, was stopped by police in Canterbury last week while riding a BMW motorbike.
The concrete worker, from Waikuku Beach 25km north of Christchurch, recorded a breath-alcohol reading of 1082 micrograms of alcohol per litre of breath. The legal limit 400mcg.
Rangiora District Court was told today that Armstrong had been drinking at home before going to attend a community meeting for alcohol related issues in Kaiapoi.
Armstrong was stopped in Kaiapoi on June 4 about 7.30pm after police received a tip-off from an anonymous informant that a man might be driving while intoxicated.
"We follow up on all calls of that nature,'' said local police sergeant Mike Brooklands, who added the caller wasn't someone who was at the meeting.
Armstrong was charged with drink-driving for the fourth time.
Defence counsel Donald Dickson accepted it was Armstrong's fourth conviction but said his last one was more than seven years ago.
But Judge Tony Couch was concerned at the high reading and called for reports before he could be sentenced.
Mr Dickson asked that Armstrong be allowed to drive before he was sentenced so he could keep his job but the judge said he had had "lost his privilege of driving by his actions''.
Armstrong was remanded on bail for sentencing on July 12.