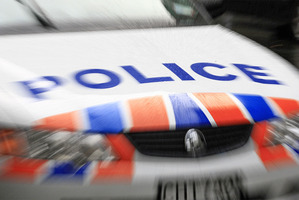 Three people have appeared in court after police dismantled what they called an organised crime network operating in the wider Ruapehu area.
Police searched a property at Matiere, about 30km west of Taumarunui, on Saturday in relation to the supply of methamphetamine and cannabis in the area.
They recovered a shotgun, a Glock pistol, a 9mm pistol, ammunition, cannabis, cannabis oil, various chemicals, and equipment believed to be used in the manufacture of methamphetamine, police said today.
A 51-year-old man and a 43-year-old woman were arrested and appeared in Taumarunui District Court yesterday jointly charged with drug-related matters including possession of equipment with intent, possession of precursor substances, possession of cannabis for supply, possession of cannabis oil for supply, and unlawful possession of firearms.
The National Clandestine Laboratory team was examining the property and two others at Ohura believed to be linked to the Matiere address.
At a property searched at Tokirima on Sunday, police found 26 cannabis plants and a .308 rifle.
A 31-year-old man appeared in Taumarunui District court yesterday charged with cultivation of cannabis, possession of cannabis for supply, and attempting to pervert the course of justice.
- APNZ