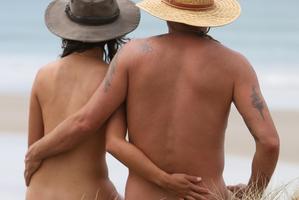 A long-standing member of a Christchurch nudist club is attempting to sue fellow-naturists after he was kicked out of the club over a bach ownership row.
Wayne Collins claims he was discriminated against and subjected to racial abuse at Pineglades Naturist Club Inc., and was forced out of the club his family have enjoyed since the 1970s.
The 70-year-old told the court that the club, which owns 18-acres at Rolleston, south of Christchurch, has gone downhill in recent years. He said it has gone from being a family-orientated health and sporting club to a place where people walk around "drinking and carrying on".
Mr Collins has lodged a statement of claim against his eviction from the club at the High Court in Christchurch.
The club's lawyer Hans van Schreven said the club was well within its rights to cancel Mr Collins' membership.
Club rules and bylaws mean anyone can be kicked out if their behaviour is deemed offensive, or brings the club into disrepute, he told the court.
Mr Collins had a complaint lodged against him in 2008 and was suspended. After he underwent anger management classes, the suspension was lifted.
Another complaint was lodged in 2009 after a heated discussion over who owned a bach at the club grounds, and the club decided to cancel his membership when he was alleged to have made threats at a social function.
At a defended hearing at the High Court yesterday, Mr van Schreven said Mr Collins' case should be thrown out, as his claims were without basis.
Mr Collins told Associate Judge John Matthews that he was being penalised for speaking out against how the club was being run.
He said he and his family were subjected to racist abuse, while he had been wrongly accused of being "a wife beater".
"It was a sporting club and a health club, but it's changed into a ... well, there's lots of names I could call it," he told the court.
"It's not a health club at all, with the boozing ... drinking and carrying on."
The legal action to get back into the club came because his family had enjoyed the club for four generations, he said, adding that he wanted to "uphold social justice".
He has now moved to the West Coast of the South Island, he said, where attempts to set up a naturist club had been thwarted because of his Pineglades ban, which has meant he was not allowed to advertise in the nudist magazine.
At several points during today's court proceedings, Judge Matthews had to warn Mr Collins, who was representing himself, about his conduct.
The judge said Mr Collins had to follow strict court rules, and to present his evidence through sworn affidavits, not by standing up in court and telling his story.
Mr van Schreven said the club rejected most of Mr Collins' allegations, and sought a suppression order, which the judge granted, protecting the identities of many people Mr Collins made accusations against in court.
Judge Matthews reserved his decision, and said it would be delivered in writing over "the next few days".
- APNZ