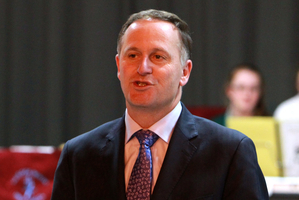 The Prime Minister will release the results of an inquiry into the leak of a report about the Government Communications and Security Bureau this afternoon.
NZ First leader Winston Peters has repeatedly used Parliamentary privilege to accuse United Future leader Peter Dunne of the leak, and claimed that phone records showed Mr Dunne had been in contact with the reporter at the time.
Mr Dunne has repeatedly denied the leak. He has confirmed he was interviewed by Mr Henry as part of the inquiry.
A spokesman for Mr Dunne said Mr Dunne had been told about the parts of the inquiry report that related to him but had not seen it in its entirety. Mr Dunne was expected to be available to talk to the media after the Prime Minister's release.
The Prime Minister ordered the inquiry by former senior public servant David Henry after Fairfax Media was shown a copy of the report a week before the Prime Minister was due to release it.