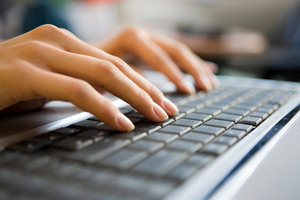 Burglar-proof DNA kits have been donated to every school in the South Island today in a bid to protect school property from thieves.
BNZ has teamed-up with police, Crimestoppers and SelectaDNA to donate the high-tech $150 kits as part of a nation-wide Safer Schools programme to help make New Zealand communities safer.
SelectaDNA is an invisible solution which contains a unique DNA sequence that can be applied to expensive equipment like laptops and tablets.
If the item is stolen, police can identify the owner through a 'DNA test' or through microdots visible under a microscope.
The Safer Schools programme is already active in the North Island, and is today being extended in the South.
"We're really looking forward to seeing the positive impact it has on the local school community," says Owen Loeffellechner, head of BNZ enterprise security.
The solution, which works as a deterrent to criminals, has proved a success in the areas in which it was distributed and trialled.
Schools in west Auckland saw a drop of 73.9 per cent in crime relating to financial institutions over a two-year period.
In Randwick Park, south Auckland, schools saw a dramatic 61 per cent drop in burglaries during a six-month trial.
"Police are seeing too many of our schools being burgled too often - and every time a school is targeted the whole community suffers," said Canterbury Police district commander, Superintendent Gary Knowles.
"Initiatives like Safer Schools are a perfect fit with our Prevention First policing model - which is all about dealing with crime before it happens and stopping people from becoming victims of crime."
- APNZ