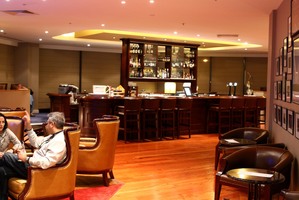 The general manager of one of Auckland's top hotels has described the sentencing of one of his senior staff members as a "slap on the wrist".
Jose Enrico Buenaventura, who worked at the Spencer on Byron in Takapuna, admitted stealing more than $100,000 from the hotel and was sentenced at the North Shore District Court yesterday to 11 months' home detention.
The 35-year-old has also been ordered to repay the money at $150 a week with a lump sum payment of $35,000 by December.
Spencer on Byron general manager Greg Remmigton said he was disappointed by the sentence which he described as "light".
"I know it pales in comparison with other court cases such as the finance companies but considering we are a small business and he was in a position of trust, it comes across as a slap on the wrist."
He said the hotel had changed its processes since the offending.
"No matter how calculated you with fraud, it will always be discovered."
Yesterday at court, Buenaventura's lawyer John Munro said his client had no previous convictions and was sorry for what he had done.
Judge Claire Ryan took into account Buenaventura's early guilty plea when she sentenced him.
According to the police charge sheets, Buenaventura stole $107,000 from NZ Castle Resorts and Hotels - the Spencer on Byron management company.
It is understood he held a management position at the plush hotel, and used it to siphon funds in a variety of ways over two years.
The 23-storey hotel has 249 rooms spread over 18 floors and has played host to the All Blacks.
The 20th and 21st floors have six penthouses which are not part of the hotel operation, and have been at the centre of a longstanding leaky building case which has seen owners sue the now defunct North Shore City Council.
- APNZ