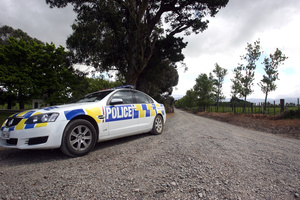 A two-year-old girl was lucky to escape with minor injuries when a bull rammed the moving quad bike she was on, sending it rolling downhill on a remote Hawkes Bay farm.
The girl's father was driving the quad bike when the bull attacked on a farm in Tuai, about 53km northwest of Wairoa, shortly after 1pm today.
A Lowe Corporation rescue helicopter spokeswoman said the bull rammed the moving quad bike, which rolled downhill.
The girl suffered facial and head injuries, while her father was thought to be uninjured.
Both were airlifted to Hawke's Bay Hospital by the Lowe Corporation rescue helicopter.
A hospital spokeswoman said the girl was being assessed by emergency department staff for minor injuries.
The crash comes after six-year-old Ashlee Shorrock suffered serious face, neck and back injuries in a quad bike crash near Hastings in January.
Her father Daniel McGregor, 28, has pleaded guilty to reckless and drink driving charges, but denies drugs charges laid after the crash.
He is due back in court this month.
A spate of serious quad bike incidents over the summer prompted calls for new safety measures.
Coroner Brandt Shortland has since held a series of inquests into five quad bike-related deaths, to determine if there was anything in common that could be used to improve quad bike safety.
The inquests come after Chief Coroner Judge Neil MacLean last year raised concerns about the number of quad bike fatalities.
- APNZ