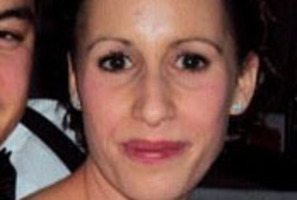 Astonished police have charged a woman driver who they say blew one of New Zealand's highest recorded breath-alcohol levels.
Laura McCafferty, aged 29, undertook a breath test on Monday, May 20 in Waitemata Rd, a short residential street on Auckland's North Shore.
Police said McCafferty, from England, had a breath alcohol content of 1938 micrograms per litre - only 62mcg short of the testing machine's maximum measure and close to what a scientific expert called "lethal levels". The legal limit for full licence holders aged 20 years and older is 400mcg.
McCafferty has been charged with drink-driving.
"It's extremely unusual. That's a very, very high level of intoxication," said Waitemata district road policing manager Inspector Mark Fergus. "That's nearly five times over the legal limit.
"It just shows that there are still people out here to whom the message isn't getting through."
A man who answered the door at McCafferty's home on Friday said the Herald on Sunday should not report on the case. "It's out of order, whatever you write," he said.
Environmental Science and Research's science leader for alcohol analysis, Dr Allan Stowell, said readings around 1938mcg were "lethal levels" for the average person. Yet impairment symptoms varied among people.
"With younger people, there've been deaths due to alcohol poisoning at levels below that."
Since January 2010, drivers have been caught exceeding 1900mcg only twice, says the Justice Ministry.
However, Northland man Peter Charles Bootes was so drunk in 2010 he blew more than 2000mcg.